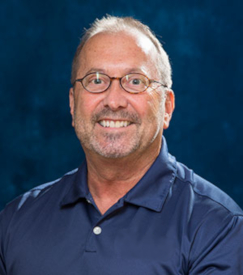 Al Bracciano
MSA, EdD, CPAM, OTR/L, FAOTA
Alfred G Bracciano, MSA, EdD, OTR/L, FAOTA, is a clinician and academician with over 30 years of clinical practice and research. He holds academic appointments as Professor at Creighton University (CU), Director of the CU/UAA Alaska Pathway, Founding Chair & Professor, Saginaw Valley State University, MI, Visiting Professor, Jinan University, China & Yonsei University, South Korea. He lectures extensively on physical agents their clinical application and education and competency in OT and is an internationally recognized authority in this area.
Dr. Bracciano has been a vocal advocate in the appropriate use and application of physical agents and is the author of Physical Agent Modalities; Theory and Application for the Occupational Therapist 3rd ed. (2020), authored the AOTA Physical Agent Modality Position Paper, and contributed several rehabilitation textbooks including Trombley's, "Occupational Therapy for Physical Dysfunction". He has published numerous articles, position papers and chapters on distance education, program development and physical agents.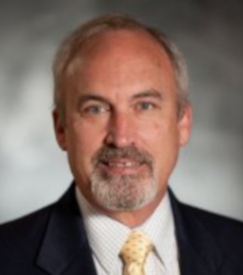 Scott D. McPhee
MS, MPA, DrPH, CPAM, OTR/L, FAOTA
Dr. Scott McPhee has served several roles as an OT: Executive Director for Strategy and Program Development at Bay Path University; Dean, College of Health Professions, South University; inaugural Dean, School of Health Sciences at Indiana Wesleyan University. Dr. McPhee also served as the Associate Dean for the College of Health Sciences and Nursing at Belmont University, Chair of the School of Occupational Therapy, and Program Director for the Occupational Therapy Doctorate program. He served in that capacity for 18 years. He also has served as the Occupational Therapy Chair at College Misericordia (Dallas, PA) and the Academy of Health Sciences (San Antonio, TX). He has worked as an occupational therapy practitioner, entrepreneur, manager and educator for 40+ years. Prior to his academic career, he spent 21 years as an Army occupational therapist retiring in 1994 at the rank of Lieutenant Colonel. His area of practice expertise is orthopedics and clinical research.
Nationally recognized for his knowledge on the use of physical agent modalities in rehabilitation, Dr. McPhee regularly teaches workshops on this topic across the United States.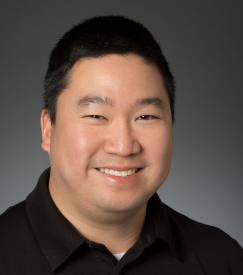 John Stollberg
OTD, OTR/L, CHT, CKTP, ASTYM Cert., CEAS, CPAM
John Stollberg specializes in orthopedics and has a strong focus in industrial rehabilitation. He currently is a clinic director for ARC Physical Therapy+. In this field he completes post offer employment tests, functional capacity evaluations, ergonomic assessments, fit for duty testing, and provides specialized hand therapy treatment techniques. Dr. Stollberg has lectured both nationally and internationally on the use of PAMs. He also guest lectures at Creighton University for Dr. Bracciano.
Nathan B. Herz
OTD, MBA, OTR/L, CEAS, CPAMS
Dr. Nathan B. Herz earned his doctor of occupational therapy at Creighton University in Omaha, Nebraska, and his master of business administration from Averett University in Danville, VA., As well as his Baccalaureate degree from Eastern Kentucky University in 1990. He began his career in the military (Army) as a Certified Occupational Therapy Assistant in 1981.
During the past 40 years Dr. Herz, has held numerous positions in private practice and served on the faculty of institutions with respected occupational therapy programs. Currently, he is the new Founding Chair of the Presbyterian College Occupational Therapy Doctorate Program, Clinton, South Carolina. Clinically, he has extensive experience in orthopedic and industrial injuries as well as a specialty in degenerative neurological diseases and continues his research career at Augusta University as an Adjunct Associate Professor in the Department of Neurology in both Movement Disorders and Memory Care. He has served as the clinical occupational therapist in the Augusta University Centers for Excellence for both Movement Disorders and ALS clinics. He has been an ergonomic consultant to the university faculty and staff, as well as for regional industry and teaches Physical Agent Modalities for PAMPCA. Herz is also recognized as an invited national speaker in the area of Parkinson's disease and occupational therapy.